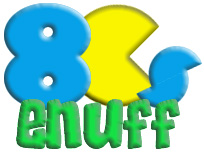 We had a BLAST playing K-Rock's "Here Comes the Summer" (2005) Party Cruise and it looked to us like a good time was had by all. PARRRRRRTY!!! Thanks to everyone at K-Rock (ie. "G", Shadoe & Taz, and Claire) as well as the Molson Rock Star Women and the 80s Enuff Dancers for showing 80s Enuff and everyone else an AWESOME party (dude!)...KNARLEY!!!
We hope to see everyone out again at our next gig...whenever that will be...hopefully SOON! (check here).
We also want to thank Rick Rideout from www.partyinkingston.com for taking such KNARLEY photos.
Click here to read a review and to view the photos. Thanks Rick!